RO Plant Setup in Government School by Aahwahan Foundation
In July 2022, the Best NGO in Bangalore called Aahwahan Foundation started a campaign to provide pure water in all Government schools with help of RO plants set up in the school facilities. All these efforts are for underprivileged students to have better health. This initiative to have RO plant purified water in all Government schools was started by the Indian government in 2020. But as we all know the funds from the government for primary education are so low that it is not sufficient for the education itself then we have no hope for betterment in health and hygiene.
Let us first have a view of the importance of Ro water available to children. In India, there are more than 1.6 million deaths of children who are not older than 18 years old and the major reason behind this is diarrhea. More than 39 million Indian population suffer from waterborne diseases such as typhoid, cholera, and hepatitis every year. India has a 2 billion population 80% of these people leave under the poverty line and earns hardly 150 rupees a day. This population does not have a systematic waste disposal system. Due to it major part of the population dumps their waste, raw sewage, and slits directly into the freshwater rivers. Making them highly polluted makes the water undrinkable and they must rely on eighter illegal or expensive water supplies. This makes the underprivileged population drink the polluted water after poor filtration leading to various fatal diseases. For children, it does not only affect health but the loss of concentration in education, and also due to health issues children are soon dropped out of school which leads to a decline in the education of youth.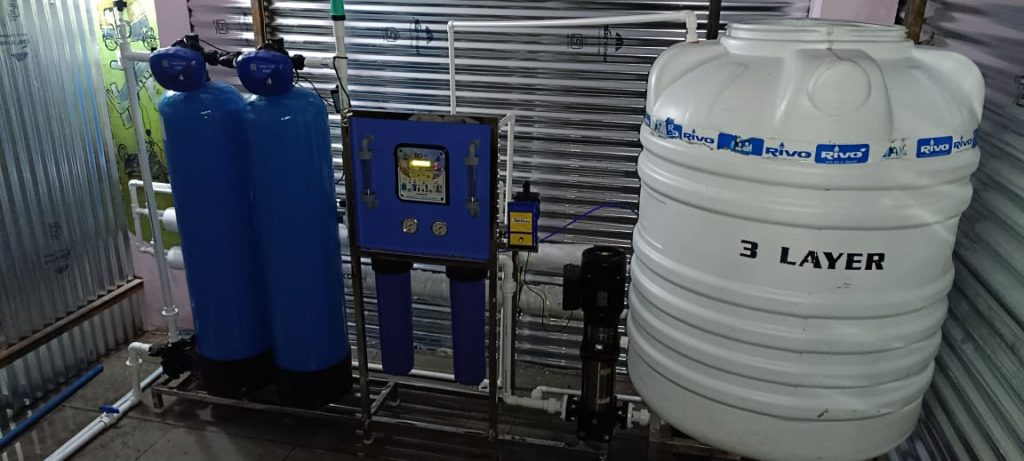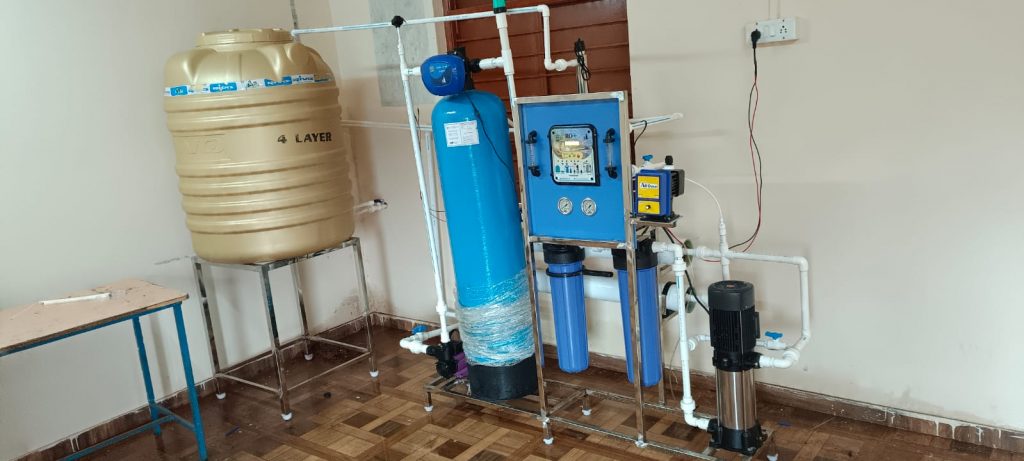 The government has seen and observed the same in their reports and started an initiative to put RO Plants in all government schools so that the children in schools should have healthy water and till they became adults and have a strong immune system against polluted water they will have a good water supplier in schools. It also encourages parents to send schools to their children can have good health. For this initiative to work, the government needs sufficient funding, but funds are very less for primary education. To rescue from this situation NGO as the Aahwahan foundation comes front and helps in this wonderful initiative. Aahwahan Foundation runs on the ideology of Mr. Braja Kishore Pradhan and like-minded members and as per them helping Under privilege communities and raising them above the poverty line the best work to uplift our country, India. Since the foundation of Aahwahan in 2009, they have run more than 150+ campaigns, drives, and welfare promotions. Due to this, they started it in Bangalore but spread through India. Established its name as one of the best NGOs in India.
In Bangalore in June 2022, Aahwahan founded a government school in need of fresh water. Immediately they start working on the solution and ideas. With the guidance of Mr. Braja Kishore Pradhan, they have managed to buy all types of equipment which includes – 2 cylinders with membrane, a microprocessor to control system, a pump, and a water disposal barrel. RO plants which are also known as reverse osmosis can filter up to 600 liters of water every 2 hours, giving students, Teaching staff, and non-teaching staff fresh water for a lifetime. This RO system is one of the most efficient ways of filtering the water and its ratio is 60 – 40 % where 40% of water is stored in a rainwater harvest for farmlands. Before it gets into the tab, the water goes through this advanced system that provides different stages of water filtration, including activated carbon, sediment, and reverse osmosis. Reverse osmosis forces impure water to go through a permeable membrane that separates the dissolved pollutants from the pure water and rinses them down the drain.
The benefits of Ro water are that it improves brain function in children due to no sickness from waterborne diseases which also improves energy in kids. It also improves immunity and reduces dehydration in children.
This initiative by the Aahwahan foundation has brought up statewide recognition and praise from the CM of Bangalore. This was possible due to CEO Mr Braja Kishore Pradhan, volunteers and the funds from the common man. So, we too request you take part in this wonderful initiative.