Tree Plantation Programme in Malhargad Maharashtra-Aahwahan Foundation
A wise man once said – good people are those who plant trees knowing that they will give fruits to the next generation.
In the year 2022, Young NGO from Bangalore called Aahwahan Foundation carried out a great program of tree plantation in the state of Maharashtra. There is a small district called Malhargad near Pune. Where nearly 1000 three saplings are planted in the name of the project 'Go Green Revolution'.
Initially, the Aahwahan foundation's GO Green Revolution had the goal of 1 million treen plantations all over India from Kashmir to Kanyakumari. The Million trees were planted so quickly as the awareness like spread the mission was completed before the final time. Now the new goal is to plant 10 crore treen all over India. This has put Aahwahan Foundation in the spotlight of being the Best NGO in India Since the foundation of the NGO in 2009 by Mr. Braja Kishore Pradhan Aahwahan foundation has run multiple campaigns and initiatives for Under privilege society and working on environmental issues. As per their ideology, it is every citizen's responsibility to work for people in need and the environment which is coming to a critical level of global warming.
Tree plantations are very significant to every human being living on the planet earth. Let's have a look at why trees are important.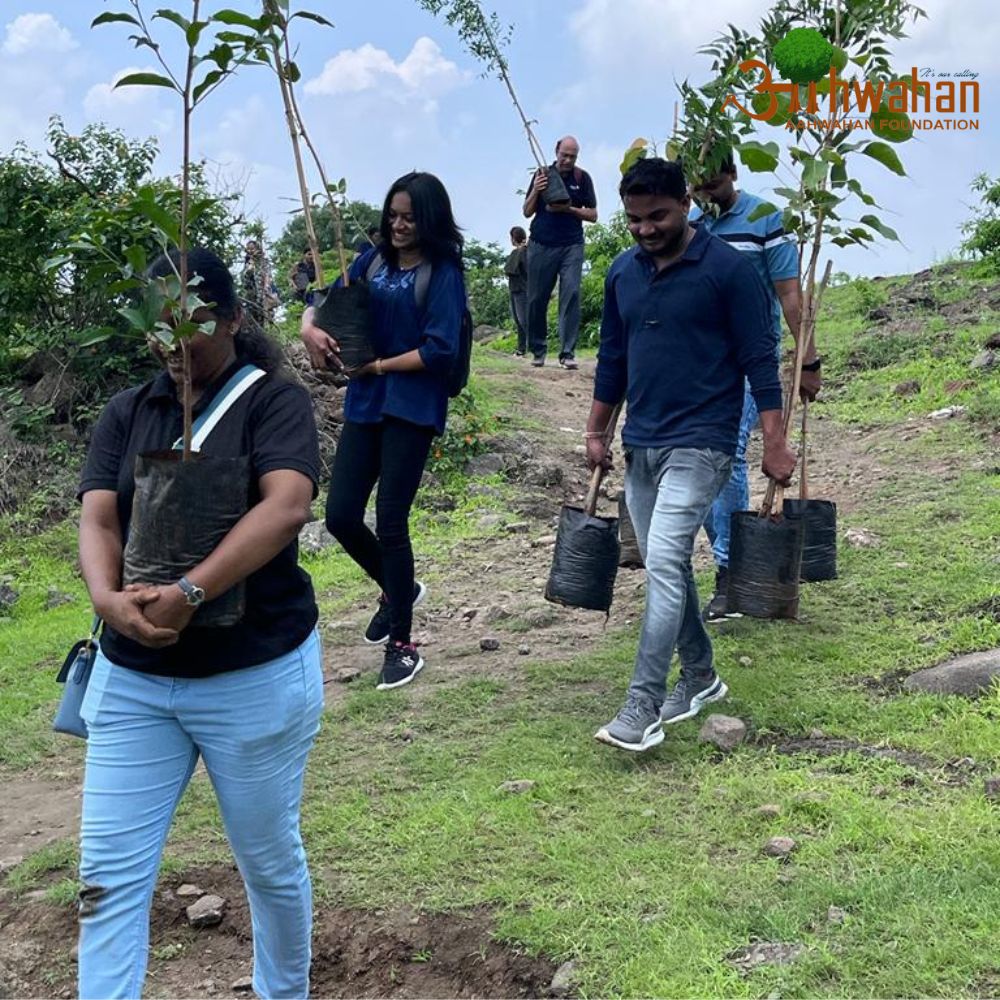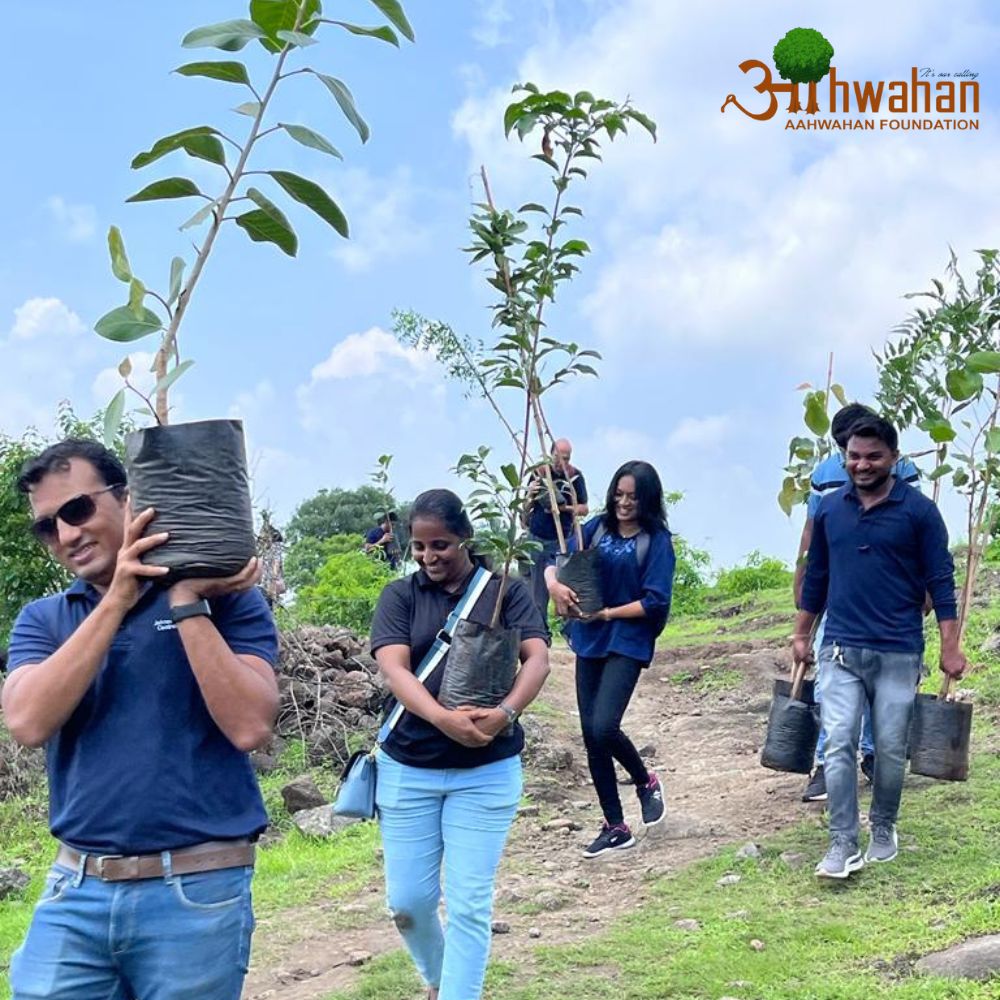 First of all, it has an infinite number of benefits to not only us but to the whole planet. The first one is – to clear the air by giving oxygen and removing the harmful carbon dioxide from the surrounding atmosphere. Trees support life by providing food such as fruits and vegetables, providing shelter for animals, and providing wood for making multiple utilities which in turn contribute to our economy as well. As trees are the base of the food chain, no life is possible on earth if they are extinct. Apart from these necessities they also prevent soil erosions by holding the soil of the forest with their strong roots. In recent studies, it is proven that greenery around people maintains our mental balance and lowers the stress level they also provide preserves biodiversity, controls climate, medicinal needs, fodder for domestic animals, fuel, and so on. Due to all these reasons planting trees is the most priority thing in any individual life.
Recently in 2015, WHO summit in Paris where all country have come to gather for this huge climate issue it has been discussed and made an Agreement on climate change that trees plantation is the most organic way to reverse the rising global warming effect on our planet because they can absorb the pollutants such as carbon monoxide, carbon dioxide, nitrogen dioxide, and sulfur dioxide from the air most effectively and variation in planting gives more fertility to the soil which can also slow food scarcity in the world.
The Aahwahan Foundation, in past years, has done more than 40+ campaigns for tree plantation which were done in Bangalore, Kerela, Patna, Delhi, Mumbai, Pune, Kolkata, and Orisha. Few mention as – they start their first drive in 2019 where they planted around 10,011 tree saplings around the city in the south of Bangalore. Where more than 150 people have participated in this care for environment program. The NGO members and volunteers of the Aahwahan Foundation planted saplings in hospitals, schools, orphanages, public parks, and road dividers to make the city green and raise awareness throughout the country. In small plants, we see many medicinal plants planted such as Neem, Asoka, Gulmohar, Badami, Honge, Sampige, Raintree, Cherry, ETC. we see the similar plantation in Mumbai, orisha, Patna, Delhi, Kolkata, and Hyderabad.
In recent times during Independence Day on 15th August 2022 in Patna, they have disturbed flags to all students and made them plant 10 tree saplings all around the school campus this initiative was started by the Aahwahan foundation and spread through all government schools nearby Patna district. Tree Plantation Programmed in Malhargad Maharashtra which is near Pune fort was so successful that the Aahwahan foundation name was mentioned in the headlines of all new players the whole week this also spreading the importance of global warming. We request to take part in this wonder full initiative to same mother earth