Go Green Revolution 'A Mission of 1 Crore Tree Plantation'
A Seed Planted Today Grows its Branches Tomorrow
(It gives back more than what was provided)
In 2021 Corporates benchmark CSR has Shaked hands with the best NGO in Bangalore Aahwahan Foundation. For the most important campaign drive in India. The campaign is for planting 10 million (1 crore) trees, and they have the goal to complete in the year 2025 by planting a tree all over India from one corner of Kashmir to the last corner of Kanyakumari. In Hope that the message of saving nature will cross every country's boundaries spreading the message to save nature.
Tree plantations are very significant to every single person life living on the planet earth. Let's see why trees are important. It has an infinite number of benefits to not only us but to the whole planet. They firstly clear the air by giving oxygen and taking away the harmful carbon dioxide from the surrounding atmosphere. Trees support life by providing food such as fruits and vegetables, providing shelter for animals, and providing wood for making multiple utilities which in turn contribute to our economy as well. As trees are the base of the food chain, if they are extinct no life is possible on earth. Apart from these necessities they also prevent soil erosions by holding the soil of the forest with their strong roots. In recent studies, it is proven that greenery around us maintains our mental balance and lowers the stress level they also provide preserves biodiversity, controls climate, medicinal needs, fodder for domestic animals, fuel, and so on. Due to recent planting trees is most priority thing in any individual life. Recently in 2015, WHO summit in Paris it has been discussed and made an Agreement on climate change that trees plantation is the most organic way to reverse the rising global warming effect on our planet because they can absorb the pollutants such as carbon monoxide, carbon dioxide, nitrogen dioxide, and sulfur dioxide from the air in a most effective way and variation in planting gives more fertility to the soil which can also slow food scarcity in the world.
In Return for this, we have only destroyed mother nature. Ripped its greenery with our greed for growing economically. deforesting a number of areas in order to create concrete jungles pumping out toxicity every minute ruining not only our health but our home planet earth increasing its global warning exponentially. Due to it, we have recent horrifying heat ways in summer and terrifying floods all over the country and an unexpected climate change in the world. If our planet had a mouth, it would have screamed "STOP". But it's not too late now when we see the work of great individuals working together to solve this massive problem. We see organization has been created to unify like minded people so they can plan and implement a good idea towards restoring nature and eventually the life of every individual.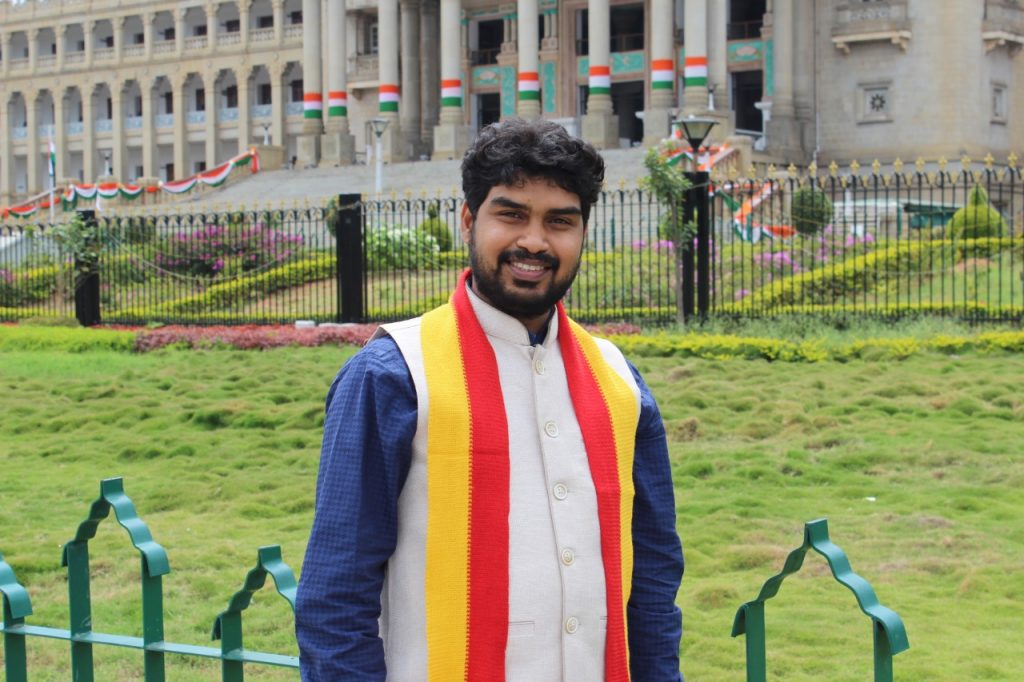 In India we have Nobel individuals like we have the Green man of Bangalore Mr. Braja Kishore Pradhan is a social worker and philanthropist a young and well known person in Bangalore he has run plantation drives since 2019 and educated in multiple seminars about the importance of plants he himself has helped in tree plantation of over 1.8 million saplings all over the state of Bangalore. Starting similar drives in Orissa, Delhi, and other NCR areas. Due to this on world environment day being held in the city of Bangalore on the 5th of June 2022, he has been honored with the name Tree Man of India which provided recognition to him at the international level.
Most like minded people like Mr. Braja Kishore Pradhan have founded NGOs like Aahwahan Foundation together individuals who are willing to help in this issue further. Aahwahan foundation has built on the premise of helping poor people and mother nature. In humanitarian duties they help and feed lots of needed people regarding mother nature they start their first drive in 2019 where they planted around 10,000 tree saplings around the city in the south of Bangalore. Where more than 200 people have participated in this care for environment program. The members and volunteers of Aahwahan Foundation planted saplings in schools, hospitals, public parks, and road dividers in order to make the city green and raise awareness throughout the country. In plants, we see many medicinal plants were planted such as Neem, Honge, Sampige, Asoka, Gulmohar, Badami, Raintree, Cherry, ETC.
Aahwahan Foundation during the tree plantation drives people have willingly volunteered for this Nobel cause across the city, schools, colleges, corporate companies, and even hospitals. The funds for this mission of 10 million trees are being received from the benchmark CSR of several corporation companies. Aahwahan Foundation has till now a beautiful achievement on completion of planting more than 50,56,826 (5 Million ) plants till date spreading the save environment of go green revolution from volunteer to volunteer. For completing this gigantic number over 13 thousand volunteers gathered. Most of them are young minds from 168 government schools and 8 well known universities. This achievement has earned many recognitions in national and international summits. They not only plant the sapling but maintain its growth till they become a fully grown self sufficient trees. The cost of one sapling is under 99 rupees. it's still a long road for the mission to complete all the plantation but as long as the Aahwahan foundation exists they will make the surrounding green wherever they reach. I request everyone reading this article take an initiative in this beautiful mission to save our mother earth. As there is no better feeling than planting a new tree, you will know that you have done a good deed, not only to the country but the planet as a whole, most importantly knowing that the sapling planted by you is alive and equal to given birth, the biggest gift you can give to your planet.
A wise man said – good people are those who plant trees knowing that they will give fruits to the next generation and not to them.
Author
Tanvi trivedi
Effective content writer and communication specialist. A sci-fi writer in leisure.