Braja Kishore Pradhan a Founder of Aahwahan Foundation
Braja Kishore Pradhan rose from humble beginnings to a successful career as a corporate philanthropist. During his formative years, his family was not poor, but they did not have too much money either. He witnessed from close quarters the day-to-day struggle of underprivileged communities within the vicinity of his house. He was moved by their plight and wanted to help them.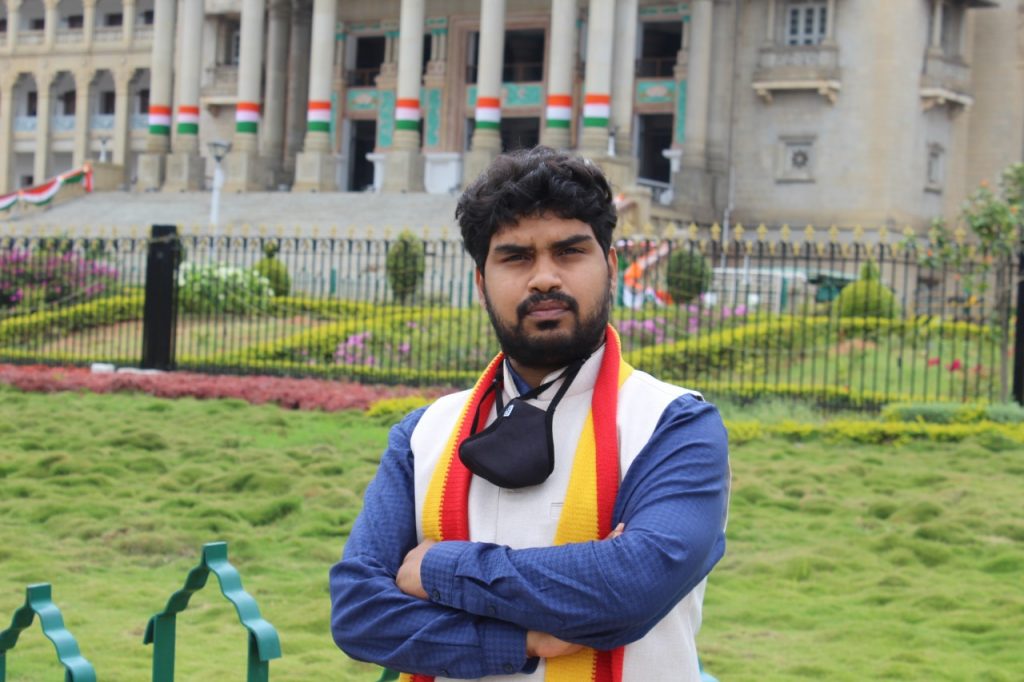 Throughout his life in college, he participated actively in fundraising campaigns for social causes and community service. Along with his friends, he would organize events to highlight the plight of women in society, the right to education of children among others. This enabled him to understand how philanthropy would shape the country and influence the society's future. He realized that to continuously serve society "Your purse can be small but your heart must be big".
Braja Kishore Pradhan carved a place for himself in the corporate environment in Bangalore – moving from being a successful marketing professional to a first-generation entrepreneur. During this phase of his life, when he had all the success, he felt empty inside. He was surrounded by wealth and wealthy persons, but could not relate to it any further. That's when his father's words hit him hard "If you run after power, money, and fame, you would keep running all your life. It's your unflinching commitment to selfless service that would ensure you stay grounded". If we use all the wealth on ourselves, neither would the happiness nor our well-being would be enhanced.
His father was the guiding light in his life, influencing him to stay in the path of righteousness even while confronting challenging environments. It dawned on him that the time had come to reconnect with the philanthropic side of his personality and scale it upwards. Thus, Aahwahan Foundation was born with a single-minded dedication to make a lasting impact on the future of society. He made a commitment to full-time philanthropic work. He could not be happier with the decision.
Since its inception, Aahwahan Foundation Best NGO for CSR project has supported learning within a classroom environment. However, addressing critical social challenges and opportunities is an evolving process. We have strengthened and expanded our support to include conservation initiatives, women's empowerment programs, and community development projects, among others. Today, our social commitment and strategies are aligned with the CSR programs of several companies pan India. This symbiotic relationship between Aahwahan Foundation and the corporate sector has fostered a paradigm shift in the approach to social work in India.
We are more collaborative, productive, and efficient. Our service-oriented mindset combined with the corporate sector's resources is going to be the game-changer in the years to come. Aahwahan Foundation and its employees are committed to supporting diverse communities, where we work and live as well as in places more distant. Our ideas, personnel, and resources will make a difference.
By nurturing programs that assist solve critical social and environmental issues; we are committed to working on philanthropic work based on discipline, ethics, innovation, and community relations. Our workers are invisible heroes. They have devoted themselves to the service of others. Their energy is all around our social work. We do not sell dreams. We create hope and put a smile on someone's face.
Educating and creating awareness to alleviate social injustice among vulnerable communities with a focus on systemic solutions is the key. A data-driven, human-oriented approach would always power all our programs. We bring the best of resources to innovative non-profit activities. Our sound background in disruptive technologies gives us an exponential capability to deliver high-quality service.