Aahwahan initiates "Food for Hunger" Program for the Needy
New Delhi, 22 November 2021: Hunger is an issue that unfairly targets low-income communities since living in poverty means going without basic needs including food, clothes, and sufficient shelter. A kid needs to eat nutritious meals every day in order to have hope for a promising future. A brain devoid of essential nutrients is unable to concentrate, putting hungry children at risk of academic failure. Millions of people, not just children, suffer from hunger and malnutrition as a result of their inability to acquire enough food, eat healthy meals, or purchase the farming equipment required to produce enough excellent food on their own.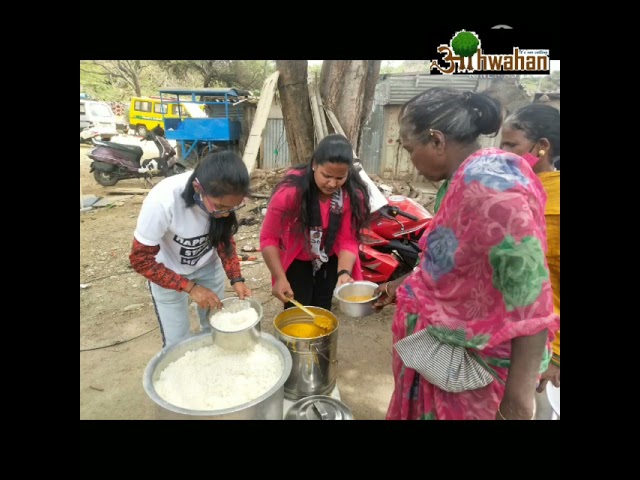 Aahwahan Foundation has initiated a food for hunger program to overcome malnutrition and other hunger issues from the nation. Children, women, pregnant women, and the elderly are the most individuals who are getting benefited from their program. The Foundation's community development sector has provided 68,000 meals per day throughout India. Our goal for the end of the year is to provide 1 lakh meals per day.
Commenting on this initiative, Mr. Braja Kishore Pradhan, founder, Aahwahan foundation said "currently we are providing 68,000 nutritious and free meals per day in 38 sites across India, including Bangalore, Mumbai, Pune, Hyderabad, Chennai, Noida, Gorakhpur, Patna, Chandigarh, and Guwahati. Our team is working hard to start this fantastic program in regions like Punjab, Bhuvaneshwar, Kerala, Vishakapatnam, and others in order to reach more people and benefit more people. We hope that this effort would serve as a stepping stone in the fight against hunger and malnutrition, allowing us to provide a brighter tomorrow for the future warriors of the country".
While feeding these many people on a daily basis, the NGO is able to focus on issues such as malnutrition, stunted growth, premature babies, and so on. By focusing on providing nutritious meals to the most vulnerable, they are successful in overcoming hunger, malnutrition, and other issues that are caused by malnutrition. Children who are hungry are more likely to have problems with memory and concentration because they lack the energy to carry out these functions; providing free and nutritious meals to them on a daily basis would help to improve their learning experience and give them a better future. Furthermore, given the positive response from the public, we were able to provide meals to patients at hospitals such as Nimhans.
This Content is Published in Media http://businessnewsthisweek.com/business/aahwahan-initiates-food-for-hunger-program-for-the-needy/